The scent
»A walk in the woods with animal crossing.
A bush is a bear.« — Rosemarie Trockel
The fragrances of the artist scent edition are created by outstanding contemporary artists, who have changed our view on the world through their uncompromising work. Invited artists receive »carte blanche« to create their own olfactory statement. It is meant to be a reflection on their artistic process and attitude, an artistic approach, that might unfold further facettes of the artist's body of work – enriching, irritating, surprising.
Our scents are released as small editions, made for friends, art lovers and fragrance enthusiasts. They share all values of collector's items, but with the intention to be used and to challenge and enrich your personal fragrance and scent experience.
As with any work of art, it all begins with your own risk of imagination, evoked by the artist's work and background and the sensual appearance of the object.
Facts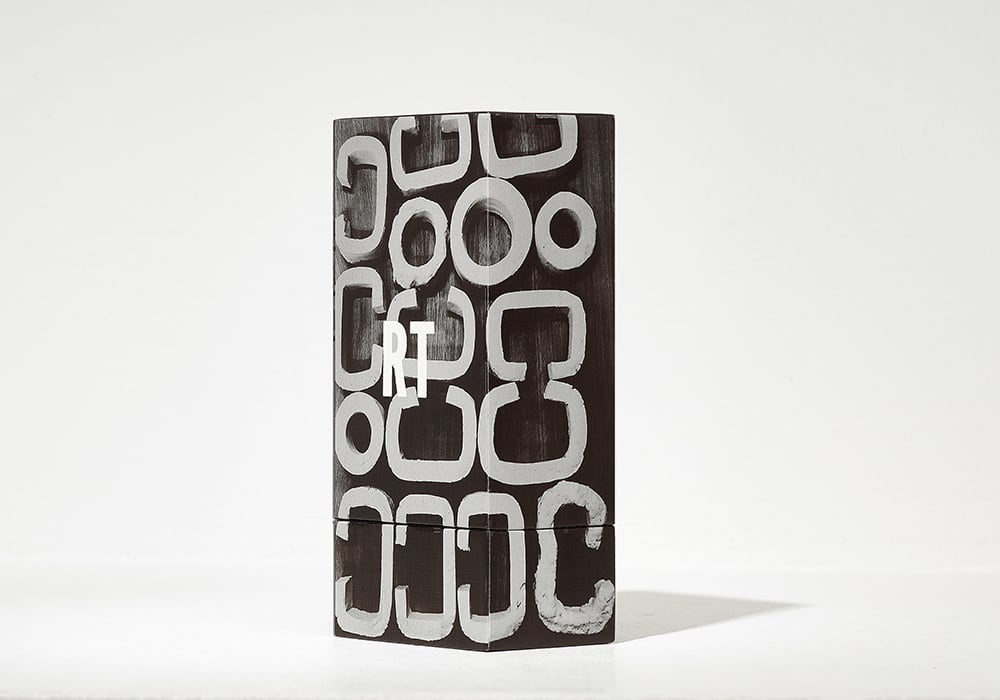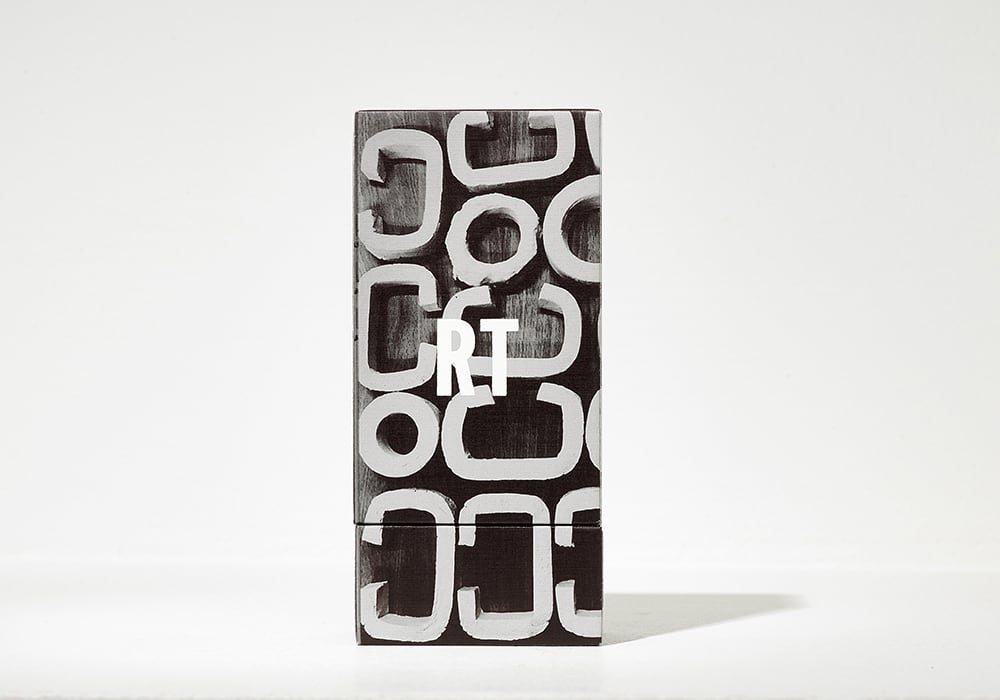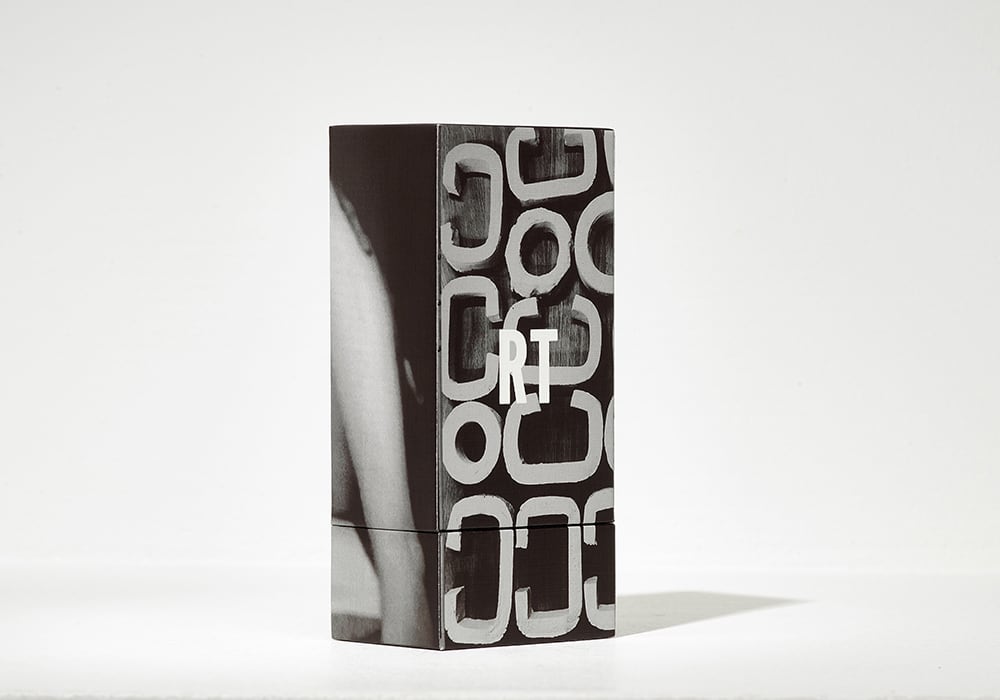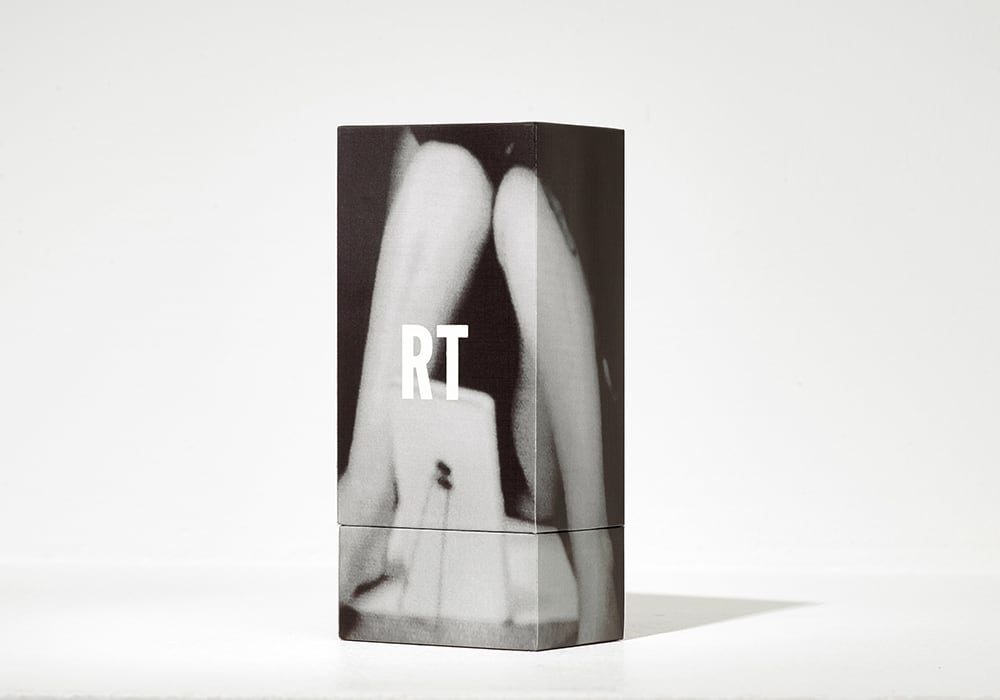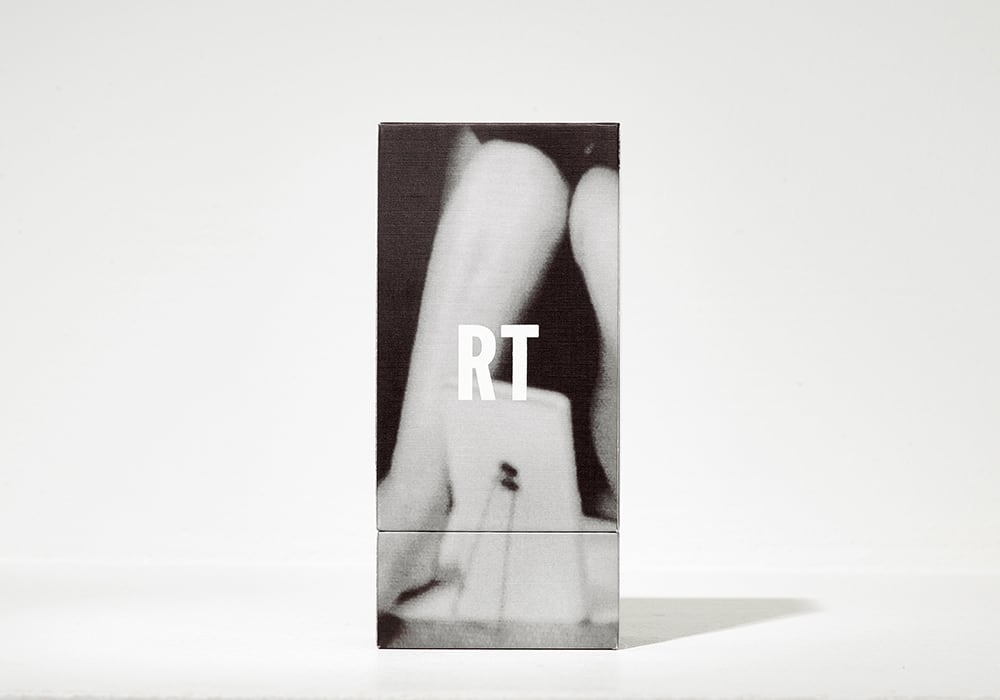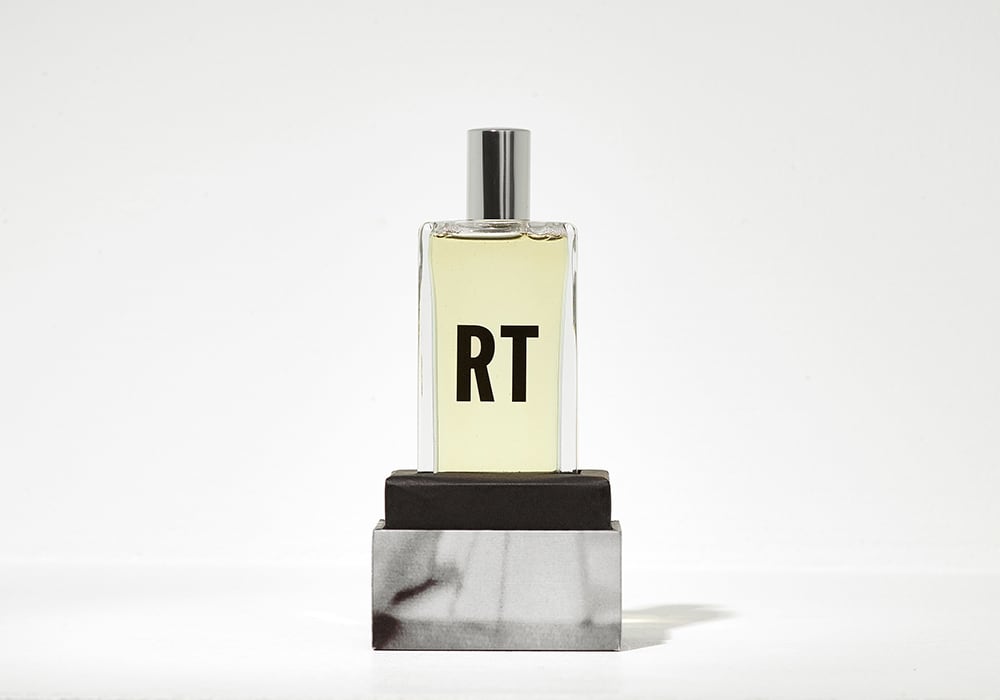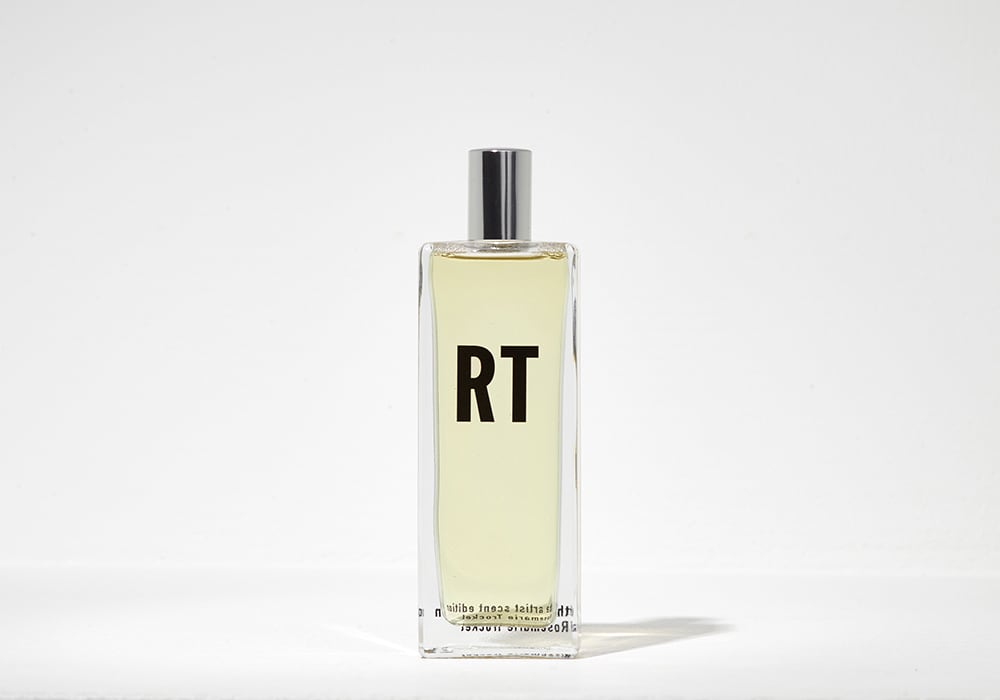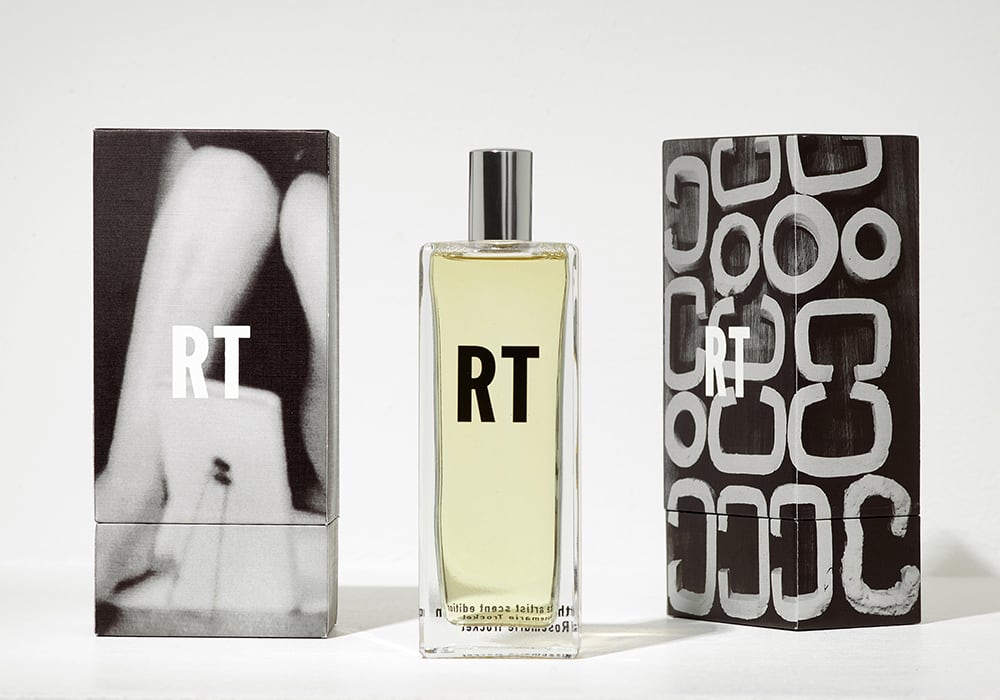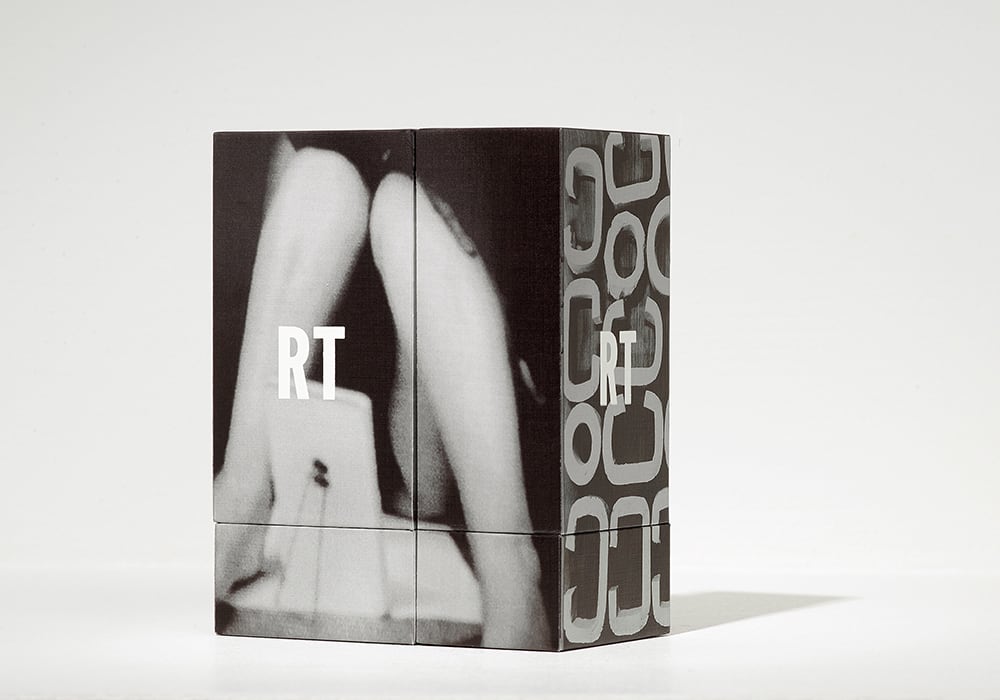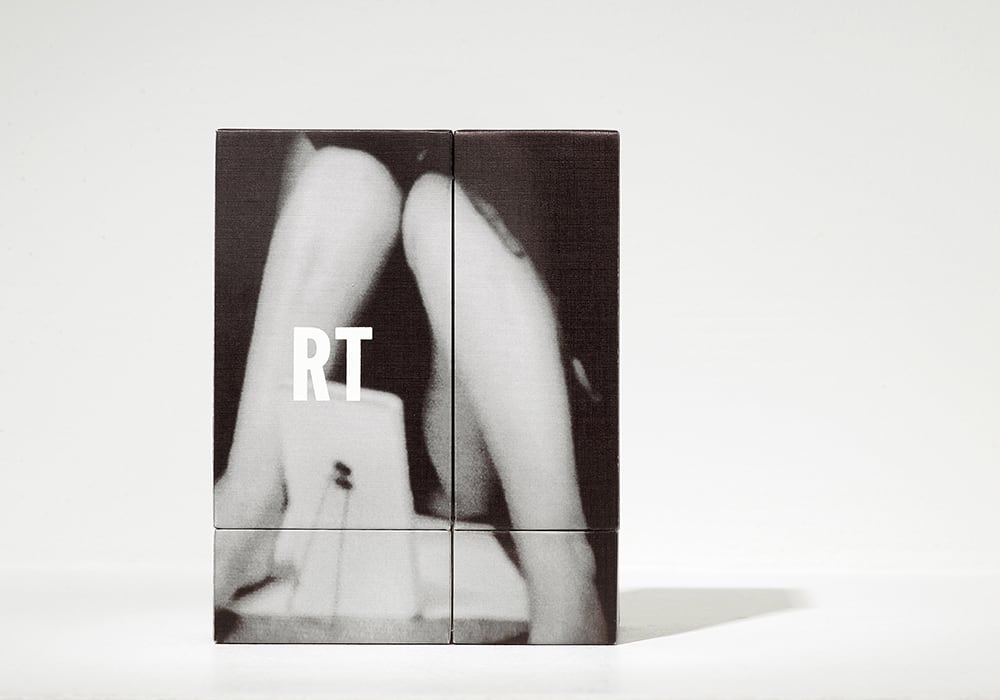 Facts
RT by Rosemarie Trockel
created in summer 2020
Eau de Parfum, 50ml, 380,00 € incl. VAT
Top: Bergamot, Juniper, Ginger, Cardamom, Clary Sage
Heart: Jasmine, Hedione, Iris, Rose, Tea Notes, Elderflower
Base: Moss, Labdanum, Styrax, Vetiver, Cedarwood, Musk, Animalis
A true artist scent
carte blanche for the artist
a thorough workshop process of scent development in collaboration with renowned perfumer Geza Schön, resulting in an uncompromising artist's vision of perfume
A limited collector´s edition
limited to an edition of 500 flacons
private orders are obligatory
a personalized accreditation of collector's ownership enables an exclusive purchase option of additional flacons (50ml, 200,00 € incl. VAT)
Flacon and package
the slim glass flacon is branded with the artist's initials
The perfume comes with an exclusively tailormade box, imprinted with two works by Rosemarie Trockel, entitled Impact and Self Inspection